SimCom makes Enterprise Communication a true multi-tenant service. Easily work with subsidiaries, departments, groups, partners, etc. without the need to maintain duplicate environments.
SimCom UCP is designed around a node-structure. Users can be assigned to their "home-node", while at the same time be assigned to other nodes, either statically or dynamically, based on configurable parameters.
This makes it easy to create individual queues/call groups for each company/department/entity where users only have visibility about their own members, while a centralized receptionist service could have access to all queues/groups across all entities.
With SimCom UCP it doesn't matter what device or protocol users connect via – Skype for Business (Lync), SIP, Mobile/Cellular, PSTN – calls are routed accordingly.
The SimCom model is user-centric. As an example, a user in SimCom is a single identity, instead of having to create (and maintain) multiple sets of userdata for each system or function. Full integration with Active Directory/LDAP and other directory services makes it easy to maintain and support the solution, making SimCom UCP more flexible, quick to implement and drastically reduces maintenance overhead.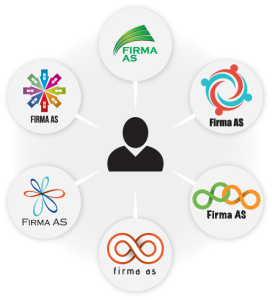 Multi-Tenant by design, built around a node-based structure, makes it easy to support fragmented or overlapping landscapes.